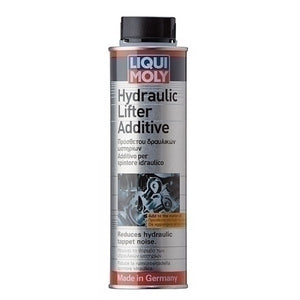 Hydraulic Lifter Additive
$500

$5.00

Save $17
Tax included.
---
---
DESCRIPTION
High-performance additive that damps down noise generation of contaminated and sticky hydraulic tappets. Cleans oil holes and ducts in the oil circuit and ensures that they once again work optimally. Improves the function of timing chain tensioners filled with oil pressure, which can result in the reduction of timing chain noise.
PACKAGING SIZE
300 Millilitres (ML)
BENEFITS
Dampens hydraulic tappet noise
Cleans valve bores
Improves the lubrication properties of the oil
Tested for turbochargers and catalytic converters
AREAS OF APPLICATION
For all gasoline and diesel engines. Can be mixed with all commercially available motor oils.
APPLICATION
Contents (300 ml) sufficient to treat up to 6 liters of motor oil. The product can be added at any time. After adding, run the engine until warm. To guarantee a lasting effect, use the additive after each oil change.