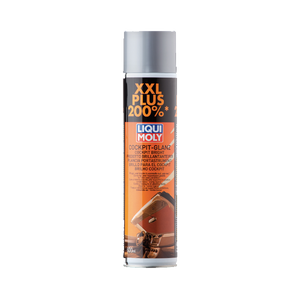 Car Cockpit Bright
$800

$8.00

Save $10.20
Tax included.
---
---
DESCRIPTION
Cockpit Bright is a high-lubricant, ageing resistant, silicone-based car care product dissolved in chlorinefree solvent which has been formulated for broad application on motor vehicles.
PACKAGING SIZE
600 Millilitres (ML) 
BENEFITS
Does not resinify or become sticky
Good water resistance
High resistance to aging
Regenerates plastic
Impregnates
Insulates
Neutral behavior in contact with rubber and plastics good lubricating effect on rubber and plastic components
Optimum penetration properties
Prevents immediate re-contamination
APPLICATION
Spray thinly onto parts to be treated from the aerosol.